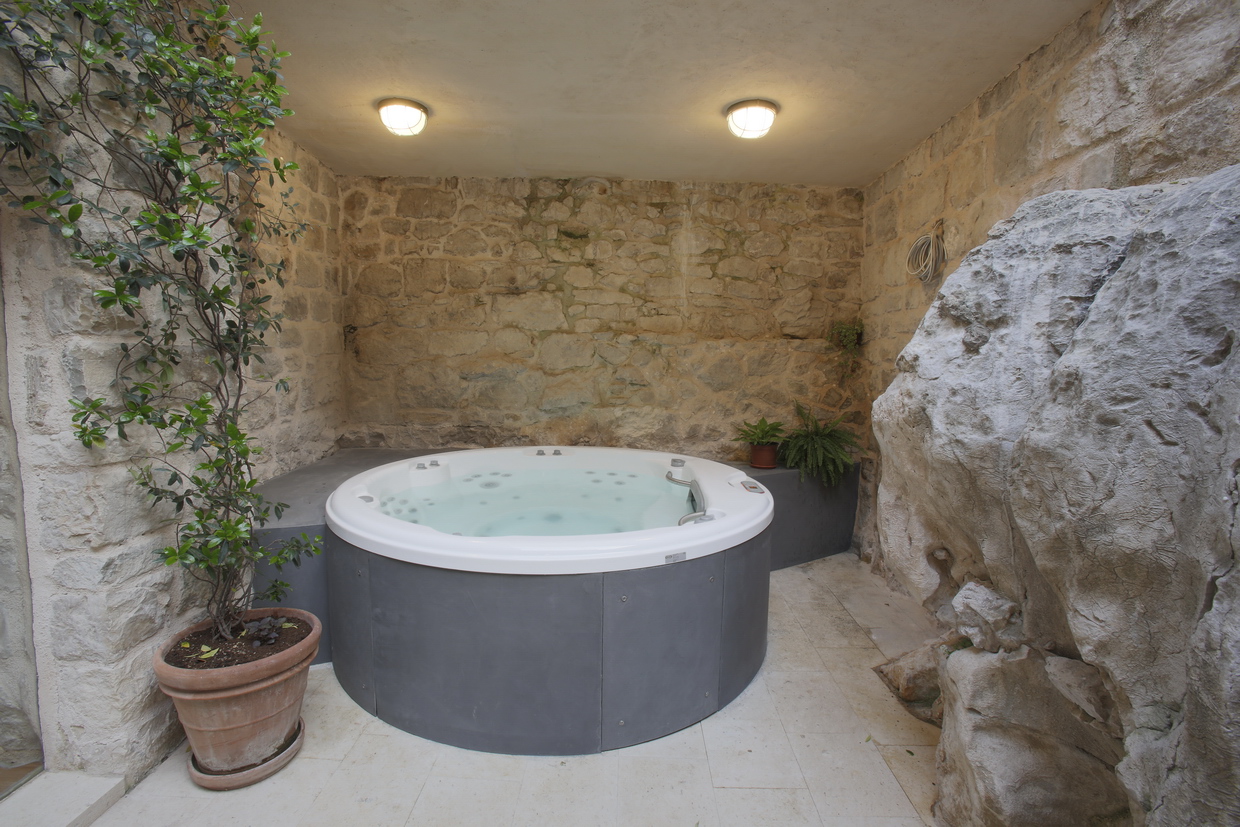 OVERVIEW
Divota Apartment Hotel is ideally located in the Unesco listed centre of Split, conveniently near the shops, cafés, markets and the illustrious harbour. The hotel can be found in the narrow alleys, in a residential side of town, where tourists and natives can interact. Even though they are modern and equipped according to the latest standards, the accommodation in these rooms will allow you to experience Split as it once was.
The hotel complex houses 24 units, with three or four stars ratings and distinguished room types depending on preference. It consists of single and double rooms, nine studio apartments and a villa tucked into humble fishermen's houses where wooden shutters and ancient stone walls merge gracefully with contemporary design and upscale amenities.. With a variety of units, they fulfil the needs of guests searching for a hotel room with much more privacy, the ones that are searching for self-catering units or for groups or bigger families that would like to share one unit with a complete feel for home. Expect air conditioning with individual temperature control, complimentary tea and coffee, LCD satellite TV, mini bar, free WiFi and other modern amenities in every room.
Divota is a mere 5 minutes walk to all main city attractions. It is privately owned, guaranteeing personalised service and a genuine hospitality. It is an ideal base from which to explore and experience all the beauties of Split and nearby islands.
Owner Andrea Wassmer comments "This is quite an accolade considering that Divota is not a traditional hotel in the sense of the word. Our accomation units are scattered across an old neighborhood in downtown Split, instead of being concentrated in one property. This award just proves that travellers increasingly prefer more authentic and private ways of staying… of course without compromising on luxury."
Divota
[splendour]
"something that is beautiful,
something that inspires admiration,
beauty that astonishes"
Divota Apartment Hotel
Address: Plinarska ul. 75, 21000, Split - Croatia
Tel: +385 (0)21 782 700
www.divota.hr
Style: Boutique rooms in Unesco site
Rooms: 9 studio apartments, 1 single room, 13 double rooms and 1 villa
WIFI: Free
Airport: Split
Breakfast: Yes