Pedras Salgadas Spa & Nature Park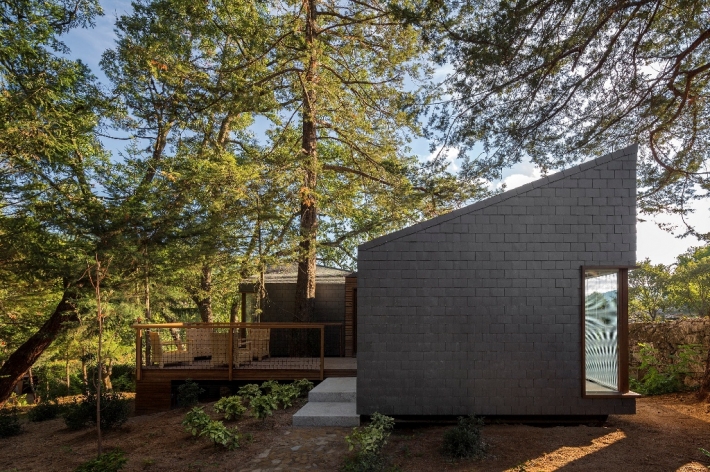 OVERVIEW
The Pedras Salgadas spa & nature park, is a 4 star tourist resort located in the north of Portugal an hour 20 minutes from the country's second biggest city, Oporto. Situated in the heart of the Pedras Salgadas Park, it belongs to the municipality of Vila Pouca de Aguiar, between Vila Real and Chaves.
Pedras Salgadas Park boasts an area of 20 hectares, with eight kilometres of paths that lead to the discovery of its intricacies. Pedras Salgadas was once a holiday destination for royalty. Today, this delightful spa town has become a fashionable destination. The power of the water and the natural beauty of the park combine to attract tourists, who come from all over the world.

The Thermal Spa, renovated by the architect Siza Vieira, offers a wide selection of massages, spa and beauty treatments, sharing its areas with a magnificent indoor pool with water circuits, a sauna and a Turkish bath. To savour the delicious, authentic delicacies of the Trás dos Montes cuisine, we invite you to visit the terrace of the "Casa de Chá" restaurant, blessed with a view overlooking the charms of the park.
 
Pedras Salgadas Spa & Nature
Address: Parque Pedras Salgadas
5450 - 140 Bornes de Aguiar
Portugal
Tel: (+351) 259 437 140 www.pedrassalgadaspark.com/en
Style: Eco & Tree Houses
Rooms: 12 eco houses
WIFI: Free
Airport: Oporto (Porto)
Breakfast: Yes in own restaurant