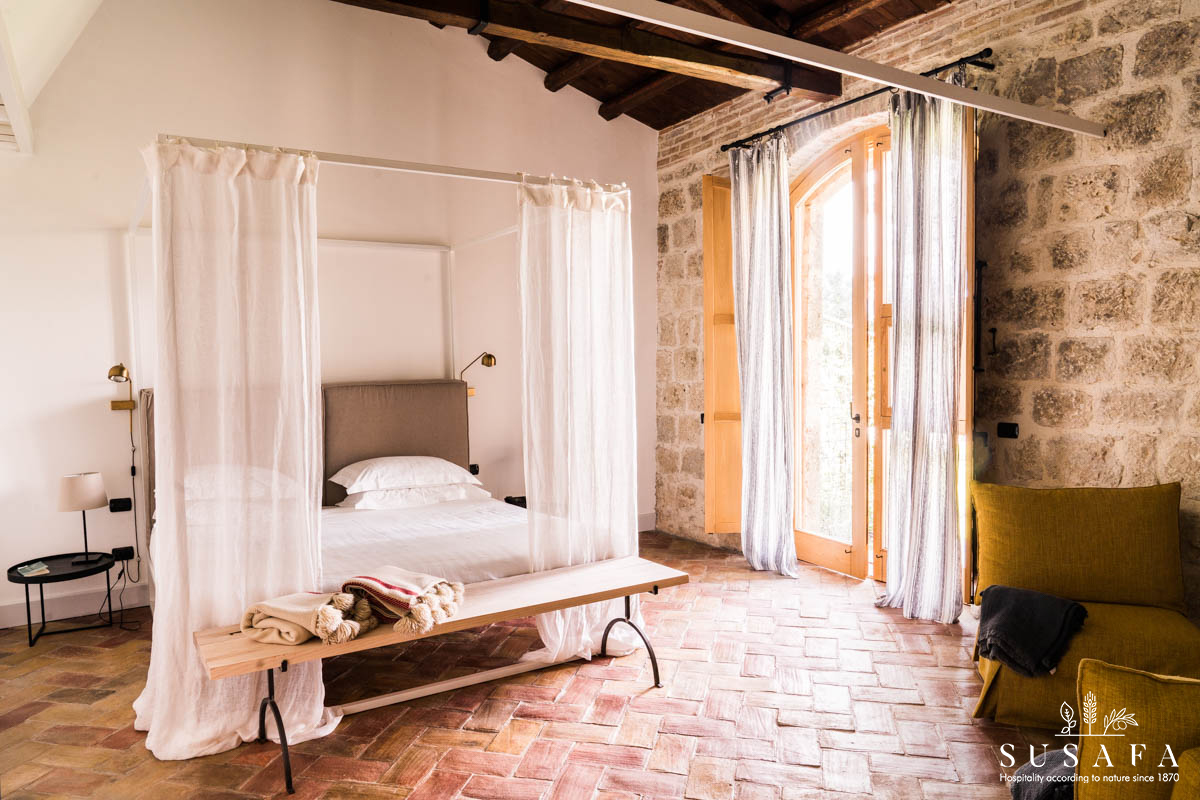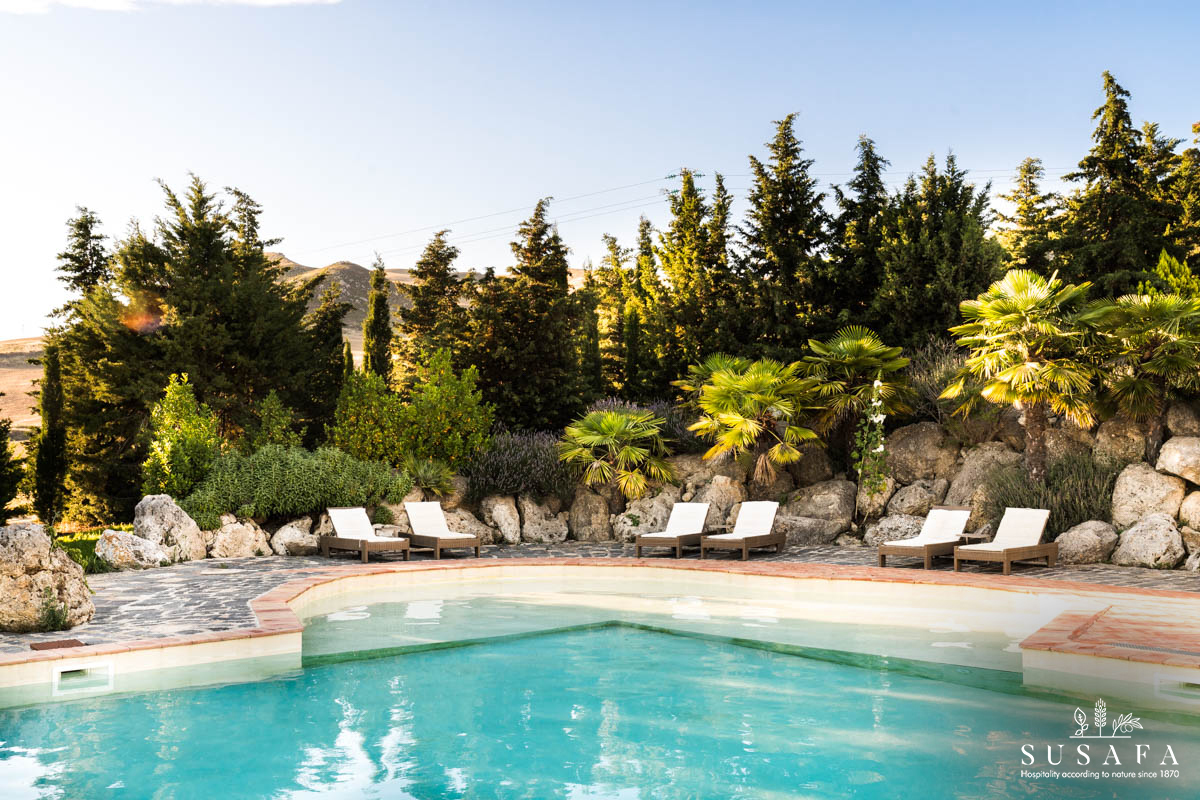 OVERVIEW
At first glance, Masseria Sufasa appears to be a picturesque traditional farmhouse, but behind closed doors is a mecca of careful restoration and modernised elements. Tucked away in the Sicilian countryside in the midst of Polizzi Generosa and Vallelunga Pratemeno, is where you'll find this charming boutique hotel perfectly perched amongst a natural setting. Dating back to five generations of the Saeli-Rizzuto family, country life is at the essence. Nothing disappoints, you'll find classic rolling hilltops and a relaxed vibe as the property is dedicated to an agricultural way of life.
Both relaxed and sophisticated, the rural charm is exemplified by the way the guesthouse has been impeccably renovated. There is an array of rooms including: Doubles, Deluxe Doubles, Superior Doubles, Classic Suites, and grand suites. All have free WiFi, heating and an air-conditioner. Some whilst views of the garden, whilst others have the delight of overlooking the mountains. The pièce-de-résistance is the Gran Suite on the ground floor, encompassing sheer elegance with 75m2 gracefully split across two floors. The lower level has a king-size bed, living area and bathroom (Agape bathtub), whilst the upper level has an additional living area and a private terrace.
Guests can savor a varied buffet breakfast with homemade cakes, biscuits and tarts. This is accompanied by corn, olive oil and jams, produced by the Masseria Sufasa. II Granaio is the in-house restaurant that delivers exceptional Sicilian and Italian cuisine in a breathtaking dining room lined with stone walls and high ceilings. For those really wanting to relax and take advantage of the grounds, Masseria Susafa offers a variety of activities. These include cheese tastings, intimate wine tasting sessions, cooking classes focused on making pasta, risotto, ricotta cheese, cannoli, bread, focaccia and pizza. The property can be hired exclusively for special events and occasions such as weddings, retreats, birthdays gatherings and more.
Masseria Susafa
Address: Contrada Susafa – Polizzi Generosa
90028 Palermo
Tel: (+39) 338 9608713
Style: Sicilian boutique country resort
Rooms: 18
WIFI: Yes
Airport: Palermo
Breakfast: Yes