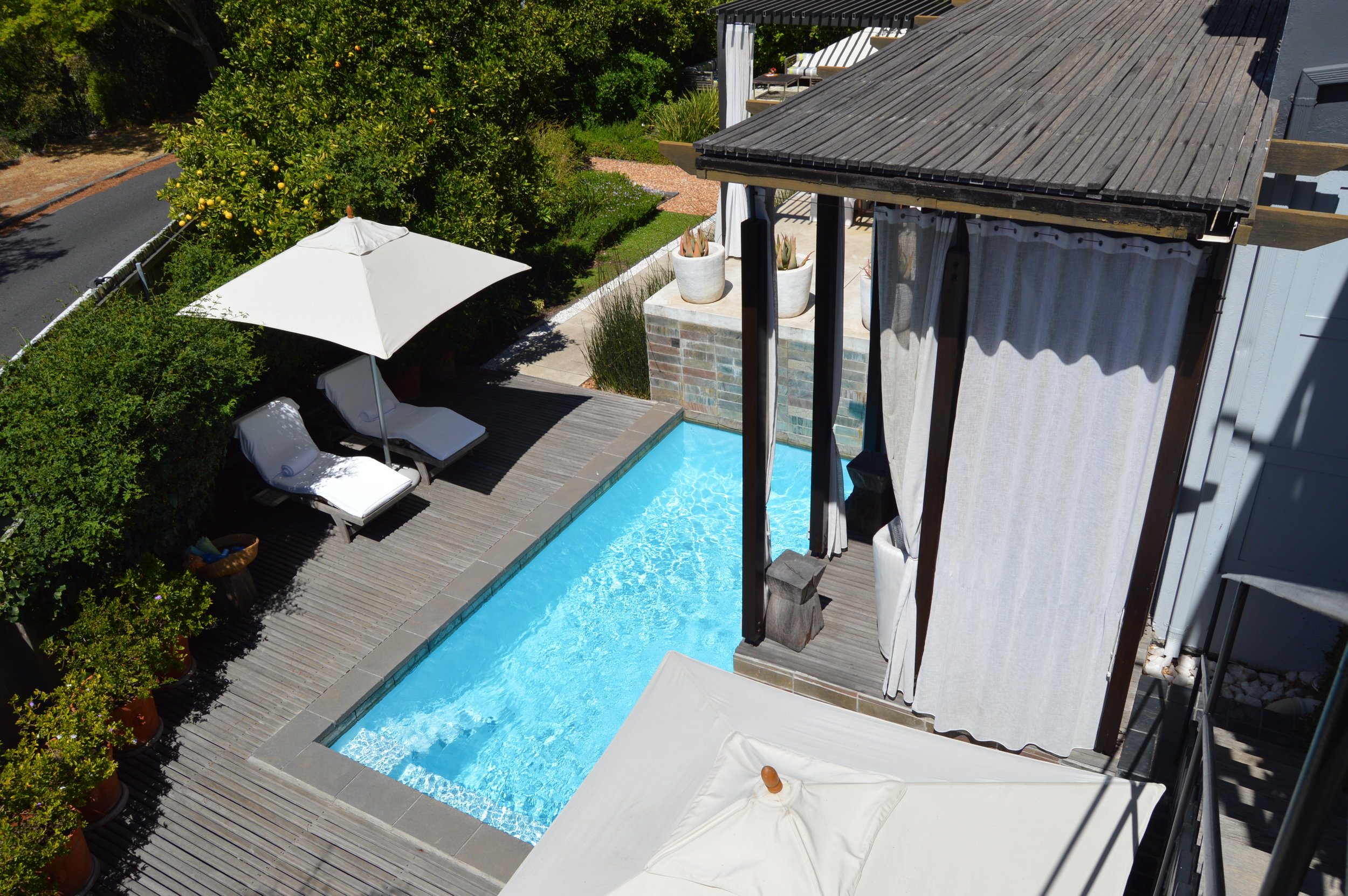 OVERVIEW
There is something to say extremely advantageous about being situated with both the city and nature at close proximity. This is the case of 8-suite hotel Kensington Place, as it's positioned in the pretty suburb of Higgovale, Cape Town, South Africa. The glorious and mountainous slopes of Table Mountain are in sight at the luxurious property, as care the metropolitan city views and the harbour. Such a strategic spot allows for guests to fully immerse in Cape Town, with it still being relatively close to hip spots in on Kloof Street for urban dwellers wanting to easily reach the action. This boutique gem has tranquil green gardens that lovingly hugs it and an intimate pool for those wanting to take a dip.
Eight stylishly designed suites at Kensington Place have comfort at the forefront and gently blend luscious details with contemporary features. Most feature art, striking colours, textured sofas and luxurious features such as the freestanding bathtubs and general sleek bathroom fixtures. A balcony and/or terrace, underfloor heating, iPod docking station and minibar can be found in all rooms, designed by owner Chris Weir. Thanks to the use of traditional materials such as wood, the hotel manages to maintain a warm and cosy feel.
A dedicated concierge team is available for those wanting a more bespoke take to their stay, making it 100% tailored. Beach towels and bags are provided and the hotel even ensure guests are protected, with a factor 30 sun lotion available for those staying. Food can be prepared throughout the day and there is a seasonal menu with dishes to enjoy whilst poolside or relaxing on a private terrace. Breakfast is made to order and guests can expect locally sourced ingredients in all dishes.
Kensington Place
Address: 38 Kensington Cres, Higgovale Gardens, Cape Town, 8001, South Africa
Tel: +27 21 424 4744
Style:Boutique City Bolthole
Rooms: 8 suites
WIFI: Yes
Airport: Cape Town
Breakfast: Yes