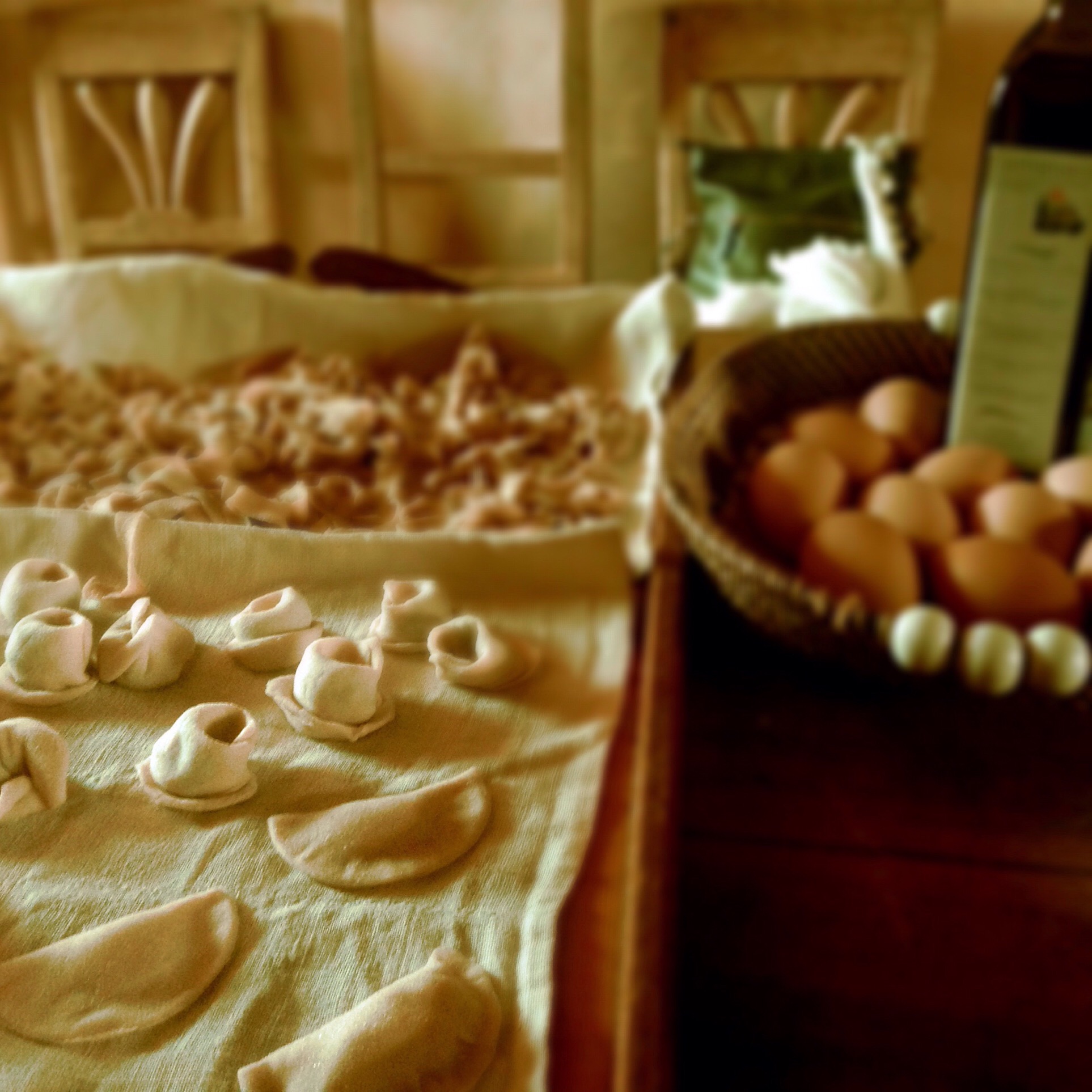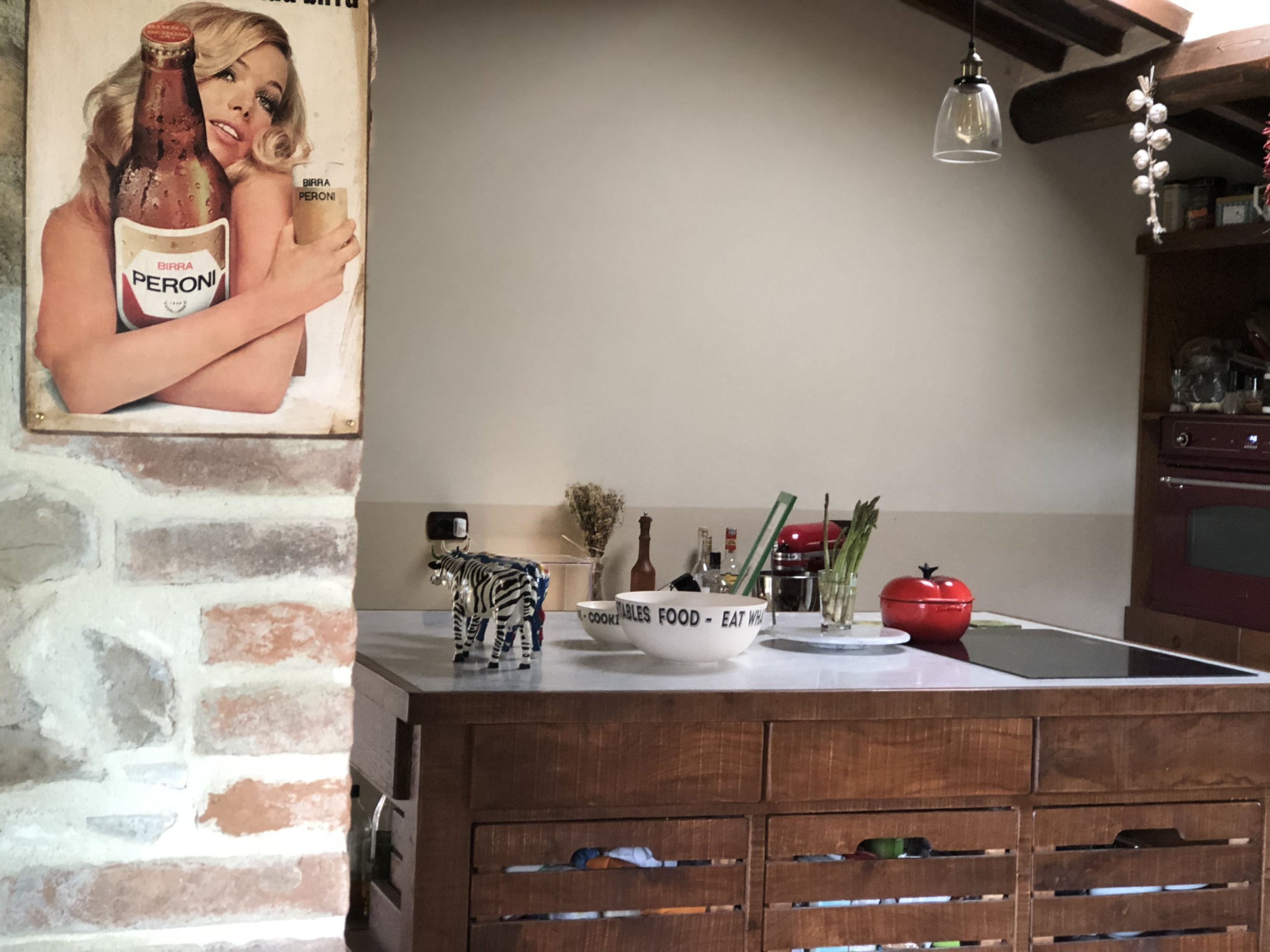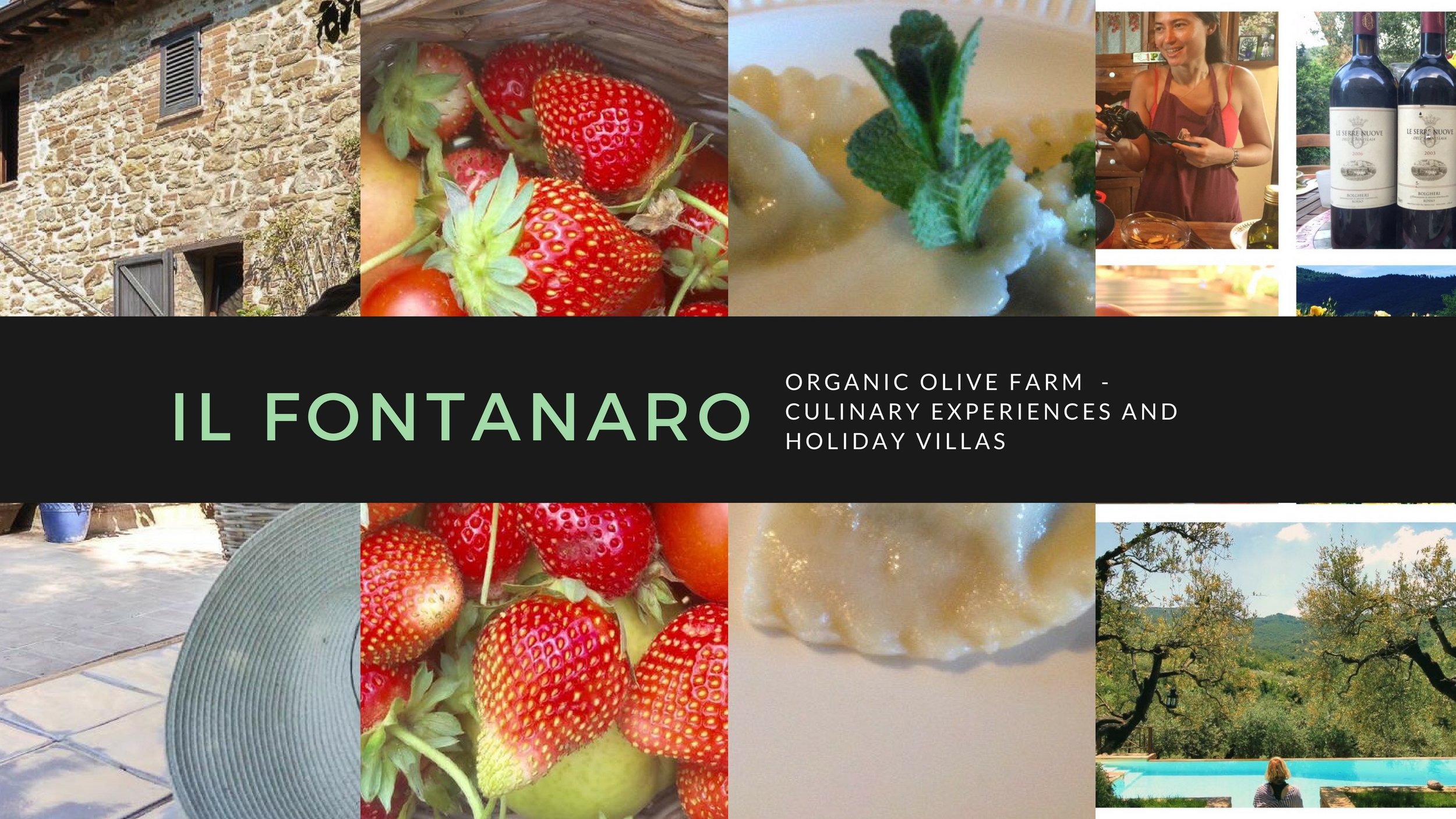 OVERVIEW
IL Fontanaro, the Country Slow Living in Italy: Holiday Villas, Organic Olives & Grape Estate and Culinary School
The Country Slow Living estate has five luxury locations, all with infinity salty swimming pool, full AC and full WIFI and can accommodate up to 50 persons. They are Fontanaro, Tartaglia, Fontegirasole, Fonte della Pace and Fonte Cicerum. The main farmhouse, Fontanaro, was built in 1893, beautifully restored with modern comforts and is where the cooking classes and wine and olive oil tastings take place. It is surrounded by a large grass lawn with lemon trees, an extensive collection of old English roses, a great variety of flowers and a vegetable garden. There are few places where you can find serenity, explore medieval hill towns, Etruscan art, and historic cities, and enjoy great food and extraordinarily welcoming hosts. Fontanaro offers all that and much more and features a beautifully restored two-story stone farmhouse with two separate luxury villas.
In the main house guests can make use of the bread oven, a Weber barbecue and a large private Infinity swimming pool with high-performance salt chlorinator (14 x 6m- 46 x 19,6ft ) with a maxi Jacuzzi. There are two other historical stone villas, one with five apartments, Fontegirasole and Villa Fonte Cicerum, a private luxury rental home. Another maxi villa divided into three apartments that are closer to the village of Paciano. All villas have an infinity eco salty swimming pool and access to an organic kitchen garden.
The Fonte Cicerum Villa is 360 mq and can be rented as a whole accommodating up to 10 guests in 5 double rooms with bathrooms, two of them with Chromotherapy lights. Relax rooms with large fireplaces, a library with a wide range of 600 books, pergolas, stone bread oven, barbecue, outdoor and indoor dining rooms is just some of what guests can enjoy during their stay.
Located in Umbria, "the green heart of Italy" on the border of Tuscany, "the property is set on 40 acres with 3000 olive trees and a small vineyard.The farm produces white and red wine, organic extra virgin olive oil that has been recognized all over the world (in New York and London with the Gold medal at the 2016, 2017, 2018 world competition), saffron and organic raw honey.
IL Fontanaro
Address: Vocabolo Montanaro 64, 06060 Paciano, Italy
Tel: (+39) 338 733 88 69 (+39) 338 740 88 84 www.countryslowliving.com
Style: Slow Living Luxury Villas
Rooms: 5 luxury locations
WIFI: Free
Airport: Perugia (50 mins.) / Pisa (2.15hrs) / Firenze (1.45hr) / Roma Fiumicino (2hrs) / Roma Ciampino (2.20hrs)
Breakfast: Yes, a welcome self-catering breakfast