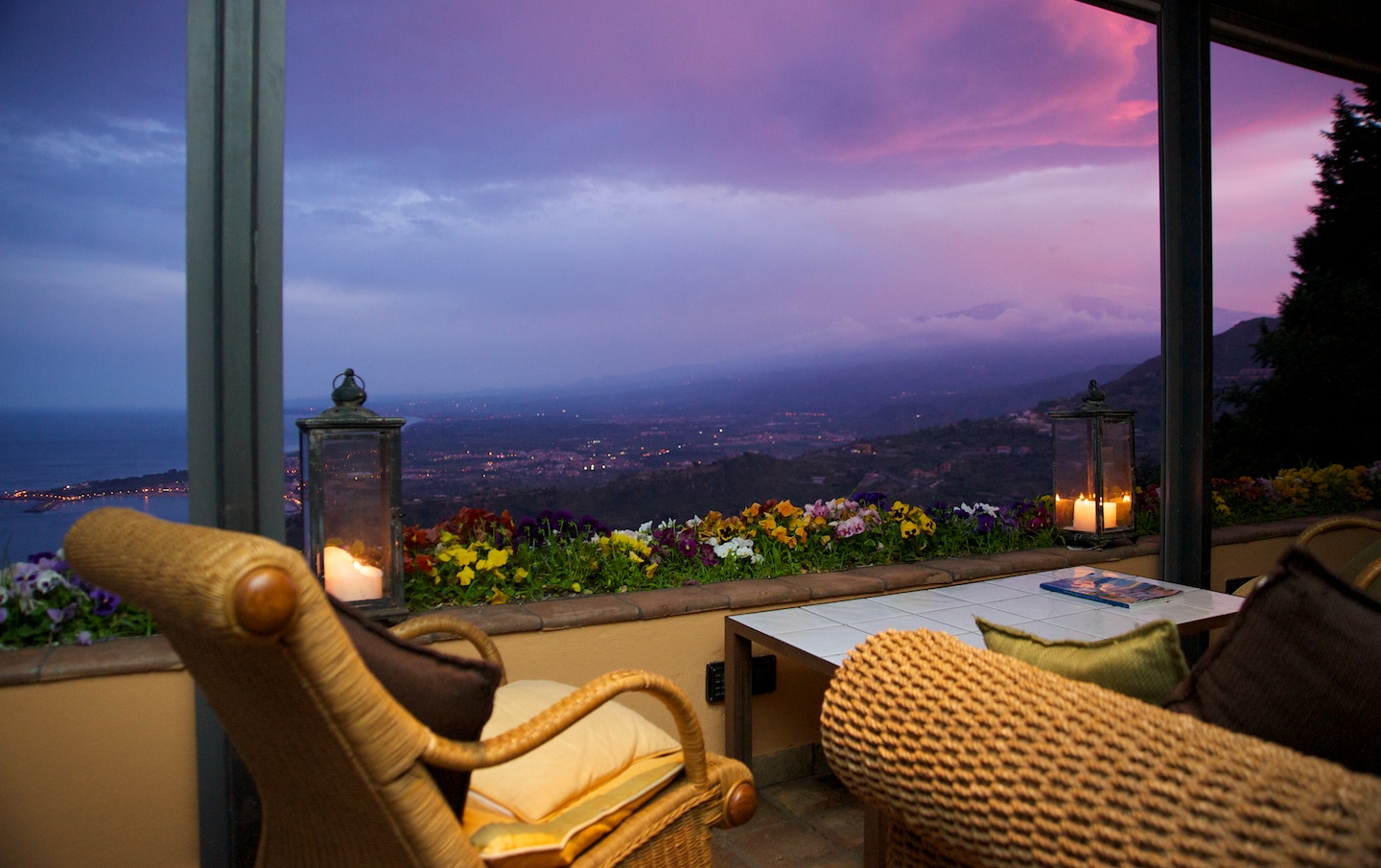 OVERVIEW
Hotel Villa Ducale in Taormina stands high and tall leaning on the cliffs overlooking the famous Isola Bella. This boutique gem is an authentic Sicilian villa which has been transformed by Italian designers to add to its artistry and create a diverse internal space whilst maintaining the original fascination but without giving up on modern comforts.
The panoramic terrace gives stunning views all the way to Mount Etna. These views are regarded as one of the best you can take in the whole of Italy, as well as the beautiful coastline sights over the Bay of Giardini Naxos. A complimentary Sicilian homemade breakfast is served on the terrace. The culinary delights are all cooked and prepared in house by Chef Santina and her team of highly recommended cooks.
Adding to the glamour of the premises is the small jacuzzi pool situated in the corner of the hotel with its own terrace and views of the Straits of Messina. Sun loungers will be happy to know there is enough space and privacy for everyone to soak in the Mediterranean sun.
Hotel Villa Ducale
Address: Via Leonardo da Vinci, 60 - 98039 Taormina Sicily, Italy
Tel: (+39) 0942-28153
Style: Authentic Sicilian villa
Rooms: 11 rooms and 6 suites
WIFI: Free
Airport: Catania Airport
Breakfast: Yes incl. with booking