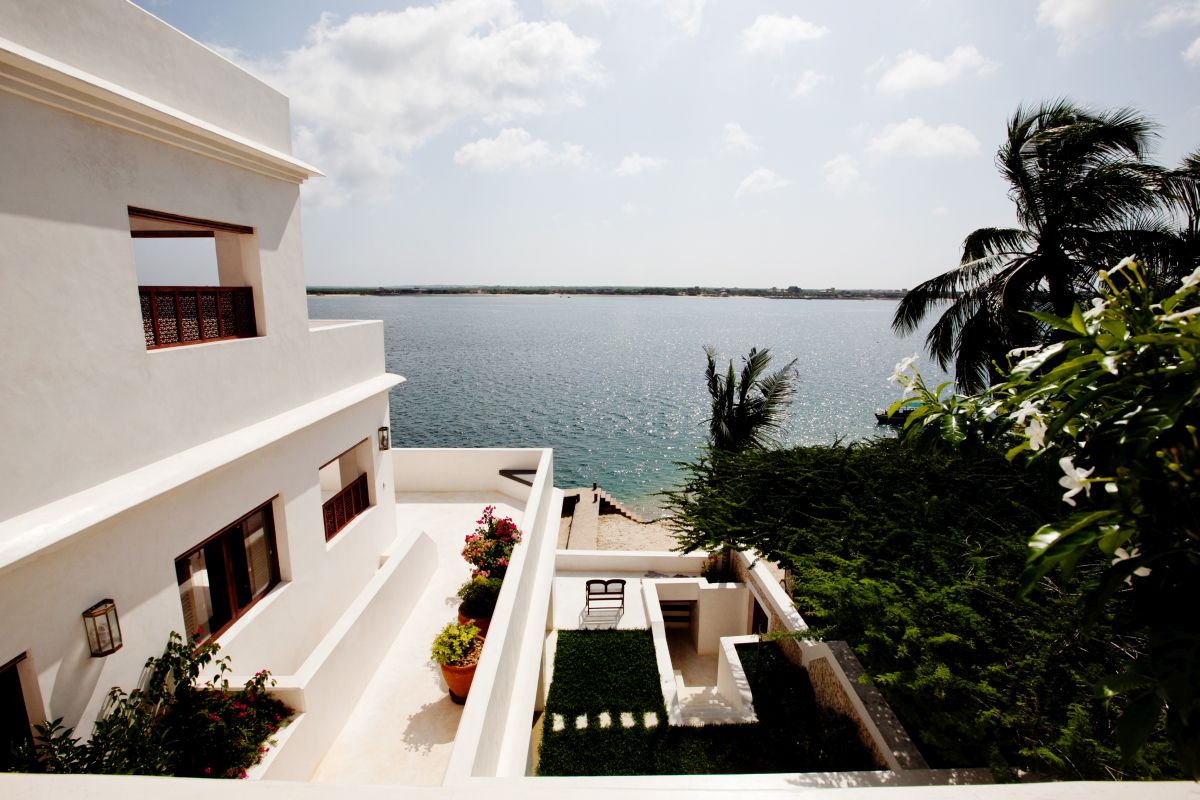 OVERVIEW
Rent Forodhani House for your holiday, right on Shela beach in Lamu, off the east coast of Kenya. Even if it's just chance that has brought you here, you will certainly find that this beach front home is far more than just a simple vacation villa.
For time has stopped here. The clock of the old town of Lamu still shows the 17th century. No cars, you will adjust to the rhythm of the wake of the dhows (traditional wooden sailing boats) and to the pace of the donkeys. You will enjoy the charm of getting lost in the maze of alleyways in the village, where the smiles of the children and the welcoming friendliness of the Lamu inhabitants will guide you where you wish.
When you leave this luxury holiday home via the garden, the pristine white sand beach of Shela and Lamu stretches for 12 km. You've been dreaming of a forgotten paradise ... Open your eyes! You're there!
In authentic Swahili style, Forodhani House is a large whitewashed villa, whose truly stunning beach front location lets you constantly be lulled by the lapping waves, cooled by the gentle sea breeze, allayed by the to and fro of boats entering and leaving the Lamu archipelago.
It is the ideal holiday home to rent with family or friends(10 to 13 people). You will love the dinners served by the side of the pool under the arcades, or in the garden, or on the terrace overlooking the beach, or perhaps you may prefer a romantic dinner on the roof terrace, where you only have to stretch out your hands to touch the stars in the African night.
Style: Luxury beach rental
Rooms: 5 en-suites rooms
WIFI: Yes
Airport: Lamu / Manda / Nairobi
Breakfast: Yes