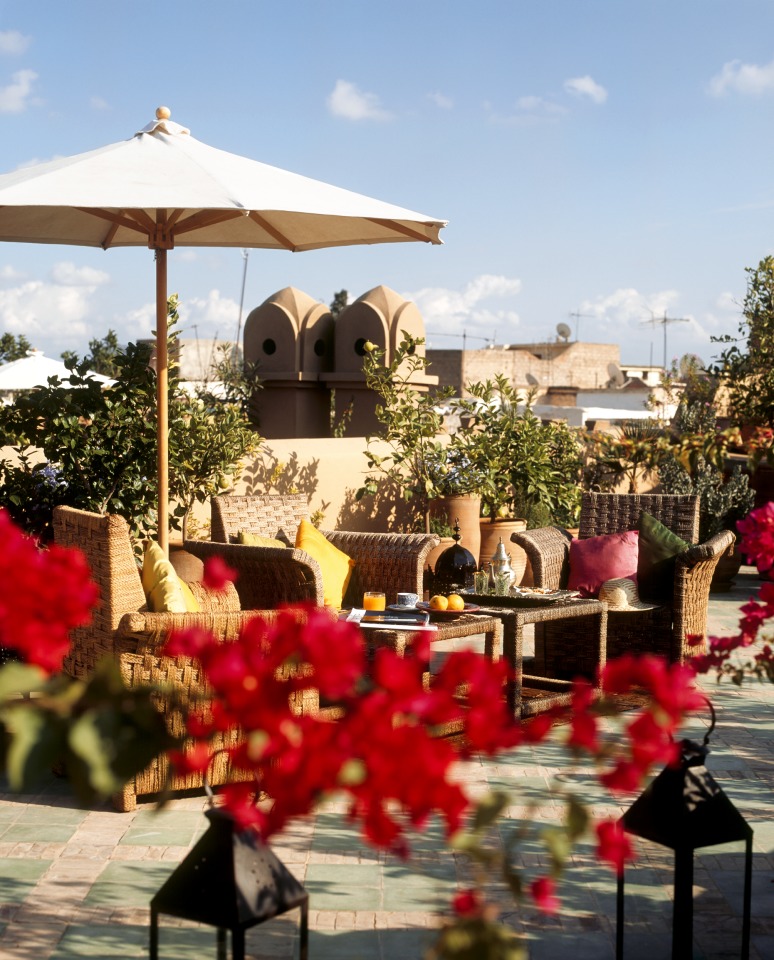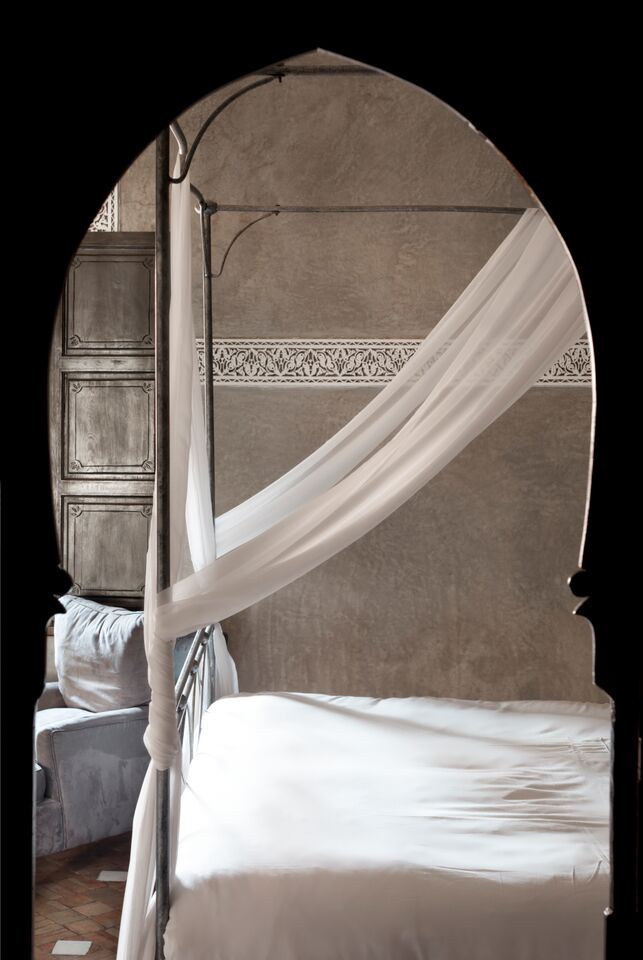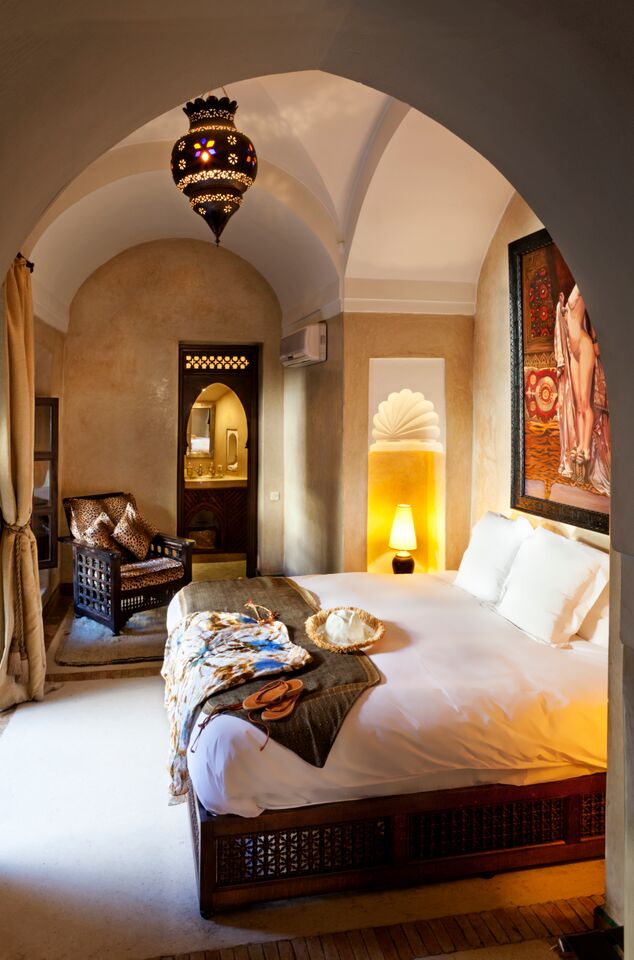 OVERVIEW
Situated in the Berima neighbourhood, facing the gates of the Royal Palace, Dar Les Cigognes is named 'House of Storks' after the graceful birds that perch on the ramparts opposite. The serpentine Mellah (the old Jewish quarter in the heart of Marrakech's famous medina) is just around the corner from the heavenly stay. This boutique riad provides some of the best amenities in terms of food-based itinerary in the old city, and what better way to learn about the local culture than through it's rich culinary heritage?
Artistic Moorish art and architecture serenade every facet of the dar. The walls are decked in varying hues of tadelakt, a time-consuming plastering technique that leaves a marble-like, shiny surface. Each of the hotel's rooms are individually designed with its own design theme. Massive carved wooden doors, Moroccan lighting fixtures and zellige ceilings (typically a series of patterns utilizing colorful geometric shapes) gives the dar the visual art that it boasts.
Dar Les Cigognes offers guests an unsurpassed entrée into the wonderful world of Moorish Culinary Artistry. The riad offers resident guests the chance to participate in daily private cookery courses (limited to two), where they can learn to prepare all manner of traditional dishes, from couscous, to various tajines, and even the wide variety of Moroccan breads. Eben Lenderking, author of Tanjia Marrakchia: Culinary Adventures at Dar Les Cigognes, says "Many guests come to Morocco and want to learn how to cook these fabulous dishes, but don't want to go to a cooking school and spend their time in this incredibly exciting city cooped up in a class environment. What better way to learn than to prepare the evening meal?" The hotel also offers a bespoke option as well, allowing guests who are inclined to deepen their knowledge to have more formal instruction.
Treat yourself to a traditional Moroccan hamman with their wide range of spa services using organic spa products based on Argan oil. A changing room with shower, leading into the red marble hammam with a jacuzzi is there to be used at your own convenience. Read a book in their extensive roof gardens, and if you ever need the hustles and bustles of the city, you are walking distance to the medina as the location is right next to the Royal Palace.
Dar Les Cigognes
Address: Dar Les Cigognes 108, rue de Berima - Marrakech (medina), Morocco
Tel: +212 524 38 27 40
www.lescigognes.com
Style: Luxurious, traditional hotel
Rooms: 11
WIFI: Yes
Airport: Marrakech Menara
Breakfast: Yes, traditional