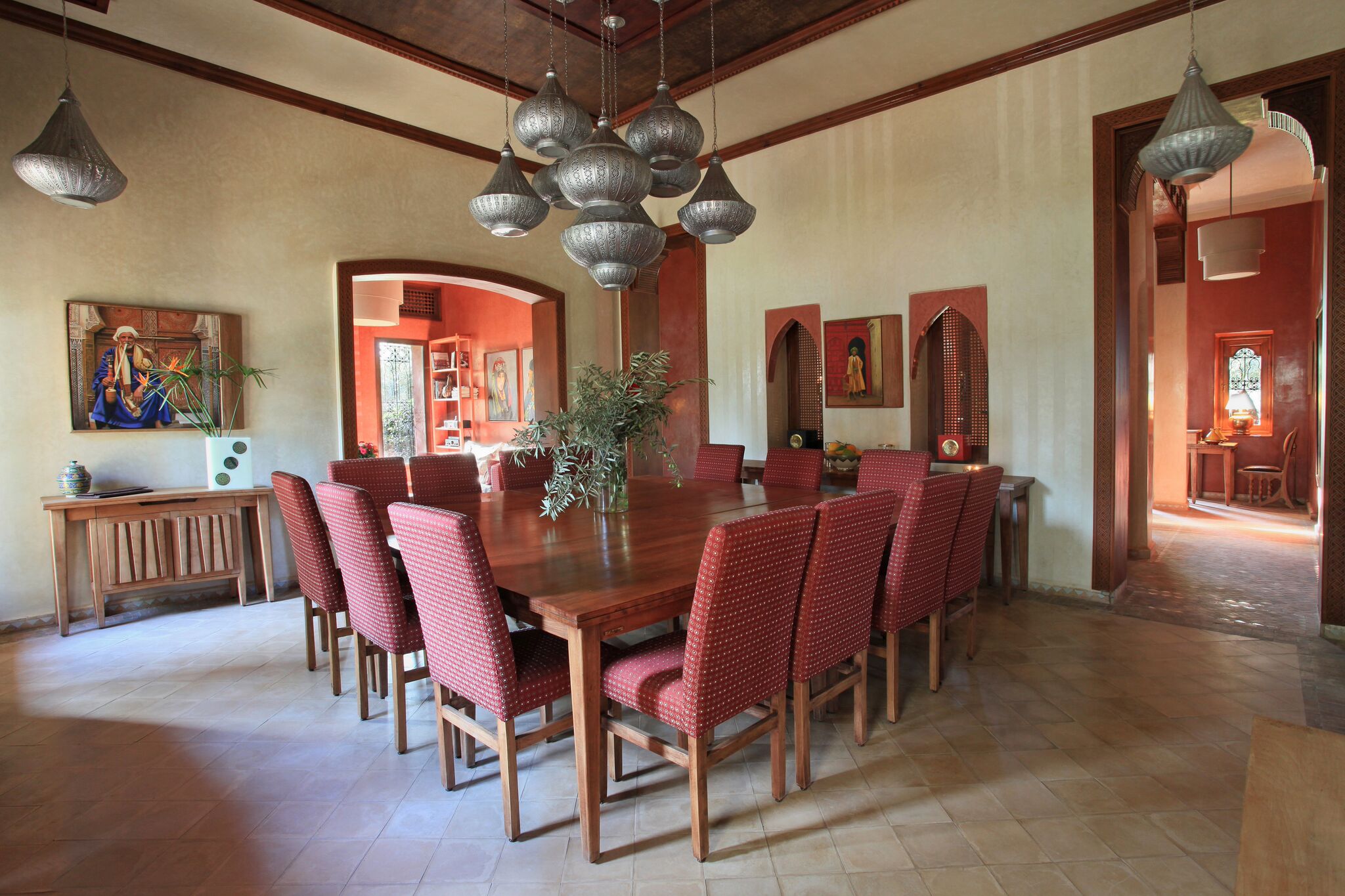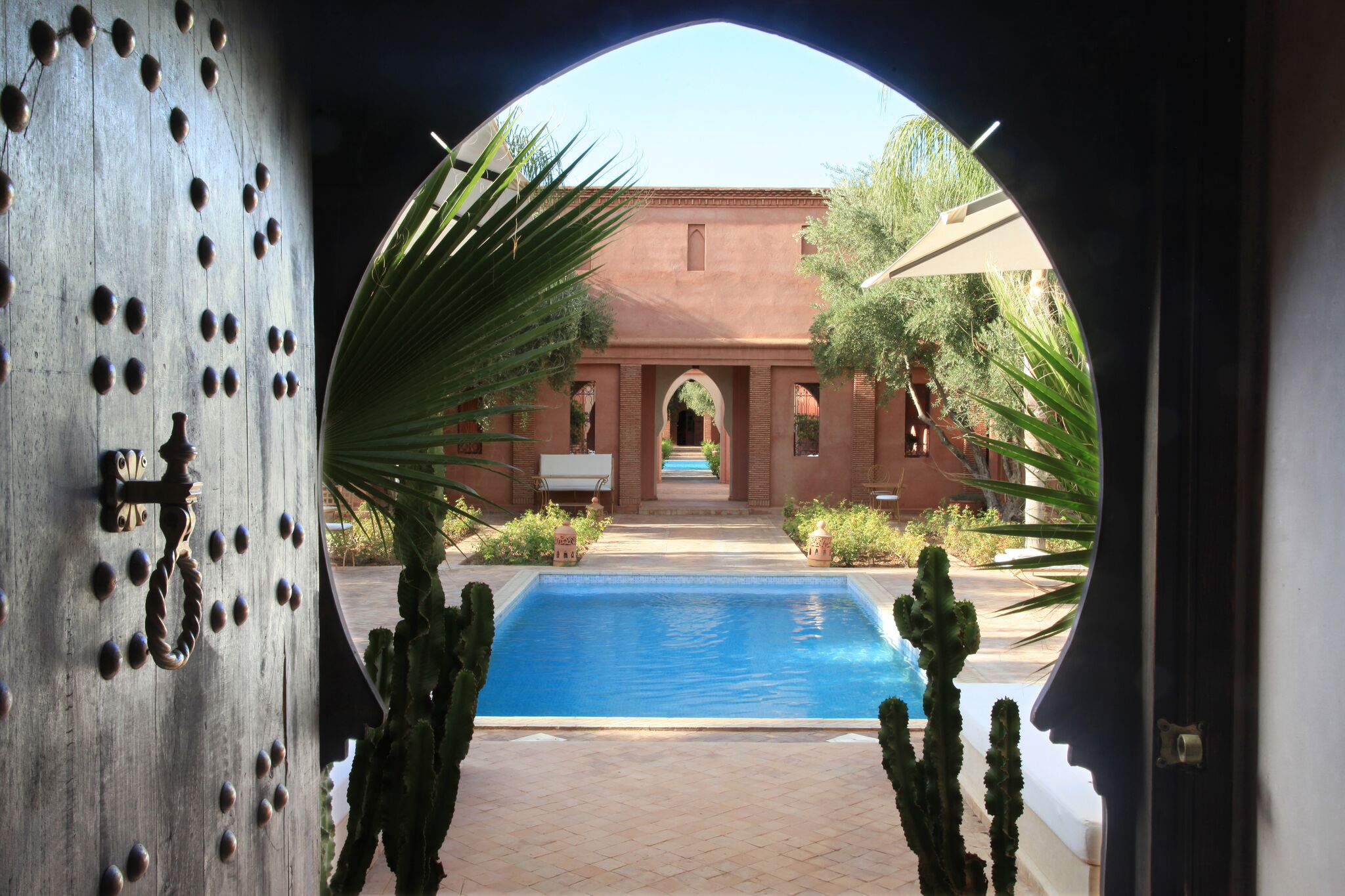 OVERVIEW
Situated within a short drive away from the grand city of Marrakech you can find the heavenly boutique stay Dar Layyina. This perfected home away from home offers enough amenities to extend your stay in Morocco by a week! It is in the centre of a private flowery park of 1.2 hectares, full of olive groves and palm trees. This heavenly haven has many common living spaces with uncovered terraces and neat spaces to enjoy a drink in the sweet breeze.
Two stunning swimming pools are for guest's use only, with a spa and panoramic terrace to enjoy until the late hours of the evening. Next to the heated swimming pool you can find a game area that includes tennis, petanque court and a ping pong table. To extend your athletic cravings, the area around Dar Layyina has 3 beautiful golf courses to choose from: Royal Golf, Amelkis and Al Maaden. If you wish for further activities, your request can be made beforehand that includes services from the likes: quad biking, trekking in the l'Atlas, hot-air ballon riding, rafting, horse back riding, wake-boarding and other options.
There are a total of 6 suites, in which each are designed in authentic Moroccan style. Its architecture is brilliant, with the use of traditional materials and harmonious decoration designed by Toufik Belaffari, who merged tradition and contemporaneity all in one. A total of 14 adults can enjoy Dar Layyina at the same time. For any special occasion, it can be used privately in its entirety.
Not to be overlooked is the authentic cuisine that is offered on the premises. Chef Aïcha and her team will offer traditional Moroccan meals made with fresh, quality ingredients bought on the day. Be served without leaving the area and have a relaxing fine cuisine experience on the beautiful terraces under the shade of olive trees or inside in the dining room.
Dar Layyina
Address: Route de Ouarzazate KM 17 Lieu-dit Tabouhanit Commune Sidi Abdellah Ghiat، N9, مراكش 40000, Morocco
Tel: +212 662 19 78 76 / +336 078 904 60
www.darlayyina.com
Style: Boutique Guesthouse
Rooms: 6
WIFI: Yes
Airport: Marrakech Menara
Breakfast: Yes, traditional